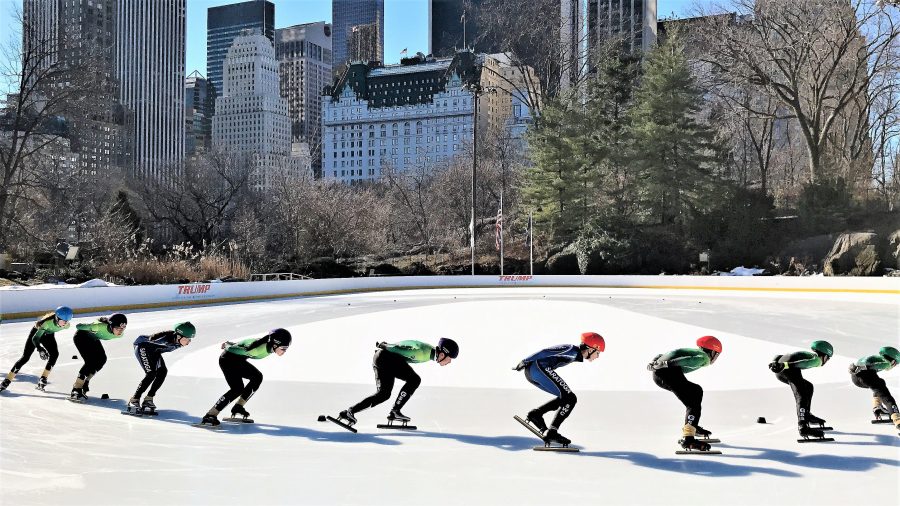 On President's Day, Team GSS showcased the sport of speedskating at Wollman Rink in Central Park. With the backdrop of towering skyscrapers and a picture perfect day of cool temperatures and cloudless skies, GSS held a public learn-to-speed-skate session and exhibition – right in the heart of New York City. Led by two-time Olympian and Head Coach Tianyu Fu and Club President/ Coach Tony Liu, an interested group of ten participants were given an opportunity to try speed skating for the first time.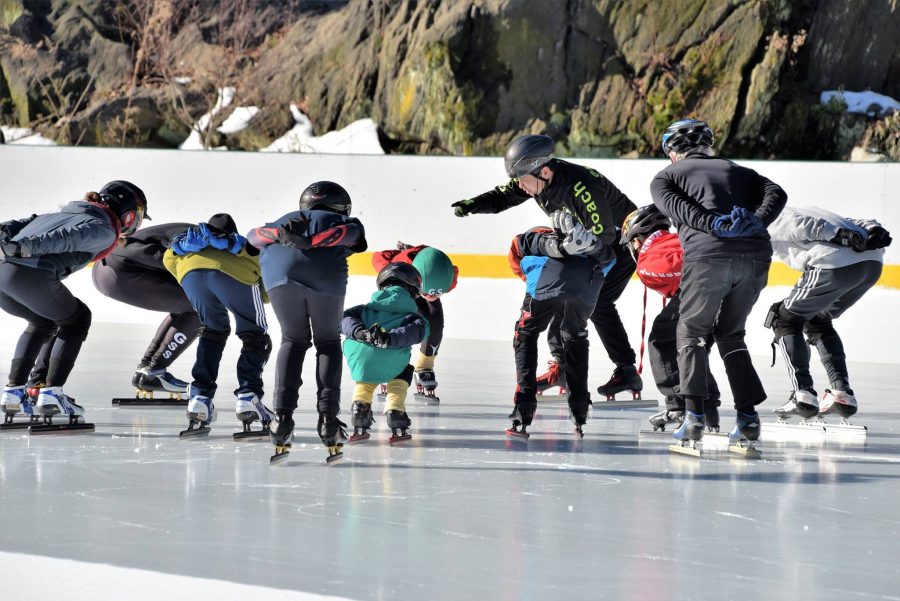 GSS skaters presented spectators a speedskating experience featuring short track drills, relays and races. The hour-long program concluded with all skaters, new and experienced, skating together on a picturesque day in the city.
GSS thanks Wollman Rink's invitation and hospitality. Today was a memorable day for our young skaters – an opportunity to speed skate in Central Park, but also a memorable day for all speed skating lovers, spectators and for those who got a chance to speed skate for the very first time.