Garden State Speedskating (GSS) skaters met with Write on Sports (WoS) campers – An inspiring experience for the youth, both aspiring skaters of GSS and future star writers of WoS!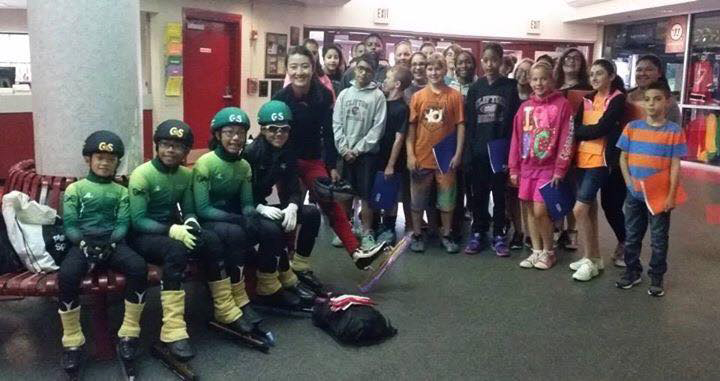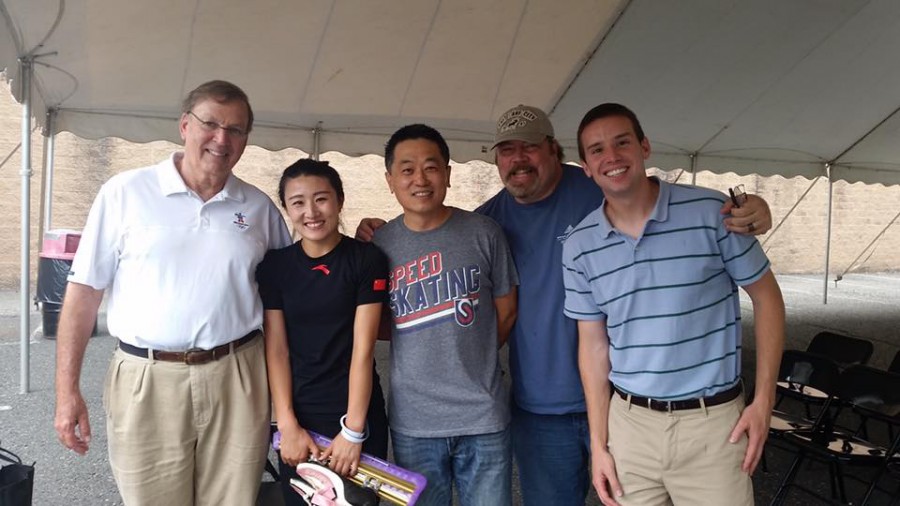 On July 21, 2015, four GSS skaters led by Coach Linlin Sun participated in a speedskating demo for the WoS camp students at Floyd Hall Arena of Montclair State University. The club members met with WoS founder, former AP news bureau chief, Byron Yake and the demonstration was followed up with a simulated press conference moderated by WBGO News/Sports Director, host of SportsJam on 88.3FM, Doug Doyle. The WoS campers are in training to interview athletes and report on sport events and the young GSS skaters had their first experiences as VIP athletes!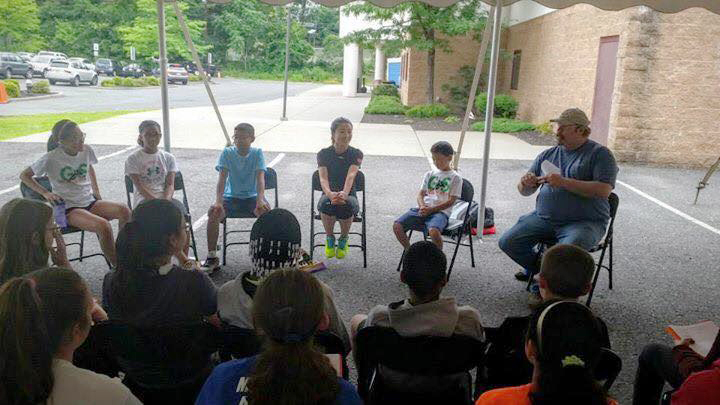 Thanks to the WoS Marketing Director Shannon Schmitt for organizing the event, and thanks to Coach Linlin for bringing her Olympic gold winning spirit to the youth!